Library
»
Learn with the Library
»
Newsletters For Timely Victim Research
Newsletters For Timely Victim Research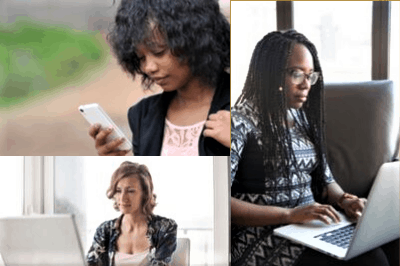 Newsletters can deliver timely articles from a broad range of sources and provide unique commentary on issues relevant to victim services professionals. Newsletters can help you stay in the loop on the latest studies and research trends and on the evolving conversations and thoughts of your colleagues. Below are newsletters that frequently include victim research, including resources related to child abuse, elder abuse, sexual violence, gender-based violence, intimate partner violence, criminal justice, community engagement, and social and health services.
If you see an article mentioned in these newsletters, search the title in the CVR Library search box or email the CVR Research Librarian to request it.
Also, if you haven't already, sign up for the Center for Victim Research's monthly newsletter and be the first to know about our new webinars, podcasts, tools, and publications: Sign Up Here.
Newsletters Focused on Victim Services Professionals
Information for Practice (IP): delivers links to social services research, including free reports from nonprofits and government agencies. Gary Holden of New York University – Silver School of Social Work compiles this monthly email with the titles and links to articles or their abstracts. Sign Up Here (send a blank email)
Monday Missives (MM): Created by "Justice Sister" Anne Seymour, this newsletter includes a weekly roundup of news and investigations, research studies, webinars and conferences, and inquiries about best practices/"how do programs do this", all related to crime victims, victim services, trauma, adverse childhood experiences, and resilience. Sign Up Here (send a blank email)
Newsletters Focused on Specific Populations
Newsletters Focused on Criminal Justice
CrimPapers: This email shares recent article titles drawn from 116 journals that often publish research in criminology, criminal justice, crime science, penology and terrorism. This alert is delivered daily or weekly. It was created by Matt Ashbury, a lecturer in criminology at Nottingham Trent University. Sign Up Here
NCJRS Weekly Accessions: The National Criminal Justice Reference Service hosts a large library collection related to research in corrections, the justice system, law enforcement, crime, courts and victim rights, and results of evaluations and demonstration sites. This newsletter lists all the latest reports added to their collection. Sign Up Here
NCVLI Update: The National Crime Victim Law Institute hosts a victim law library with materials organized by right, victim type, or procedural posture and includes case summaries related to victim rights. This newsletter announces new amicus briefs, summaries of recent technical assistance requests for legal research, and upcoming events. Sign Up Here
Newsletters focused on Domestic Abuse and Sexual and Gender-based Violence
Tags:
email updates
,
keeping up with research
,
new research
,
newsletters
,
research-to-practice
« PREVIOUS
NEXT »