Victim Researcher Profile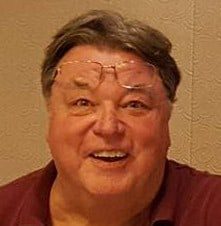 STATE
Georgia
INSTITUTION
Performance Vistas, Inc.
TITLE
President
EDUCATION
Master's
DISCIPLINE
Social Work policy,planning & research
YEARS OF EXPERIENCE
More than 20 years
BIO
Doug Bailey is President of Performance Vistas, an Atlanta-based planning, training and evaluation non-profit. He is currently managing two training and technical assistance projects in Georgia: • Bailey is facilitating as a team of 15 trainers, under auspices of the Georgia Criminal Justice Coordinating Council (CJCC), continues its commitment to training victim advocates in Georgia. He was a lead developer and coordinator for the previous Georgia Victim Assistance Academies from 2005 through 2008, and for 2016-2018. • Mr. Bailey is also facilitating the Georgia Commission on Family Violence's (GCFV) statewide strategic planning initiative for ending family violence; this work includes building a statewide FV data collaborative, analyzing FV trends data, and helping GCFV formulate a new strategic management model of its own. Mr. Bailey recently finished a project with the City of Newnan, Georgia, building collaboratives to reduce violent crime there. Since '98 Mr. Bailey has helped design and conduct outcome evaluations, facilitate strategic planning projects, train and provide TA for law enforcement and crime victim services programs in SC, TN, and GA. Since '03 Bailey has worked with GA crime victim's programs and drug task forces, training staff, measuring outcomes, and planning for the future. Mr. Bailey is an innovator in performance management, outcome measurement, organizational learning, and strategic planning. During his career he has managed eighty-two projects for state and local agencies in most corners of the US. He's led teams in local and state law enforcement, prosecution and the courts, crime victim services and compensation, sexual assault, family counseling, children's and adult protective services, foster care and adoptions, TANF, food stamps, and child support enforcement. He has been a featured speaker of the National Organization for Victim Assistance, the National Association of VOCA Assistance Administrators, National Association of Crime Victim Compensation Boards, National Council of Juvenile and Family Court Judges, and National Staff Development & Training Association.
VICTIMIZATION FOCUS
Child Abuse and Sexual Abuse, Domestic and Family Violence, Elder Abuse/Mistreatment, Fraud and Identity Theft, Hate and Bias Crimes, Sexual Abuse or Violence (other than campus sexual assault), Stalking, Trafficking in Persons
SPECIAL POPULATIONS
American Indian and Alaska Native (tribal) victims, Child victims, Older victims, Urban high crime neighborhood victims, GA
RESEARCH EXPERTISE
Action research, Community-based participatory research, Data collection, Descriptive studies, Needs assessment, Program evaluation, Qualitative studies, Quantitative studies, Training and/or technical assistance
VICTIM RESEARCH EXPERIENCE
Action research, Community-based participatory research, Data collection, Descriptive studies, Needs assessment, Program evaluation, Qualitative studies, Quantitative studies, Training and/or technical assistance
NEXT PROFILE: Andia Azimi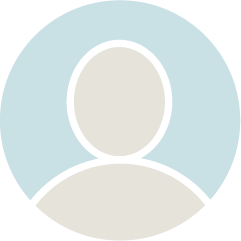 Click here for the next researcher profile