Library
»
Learn with the Library
»
How To: Save Articles for Later
How To: Save Articles for Later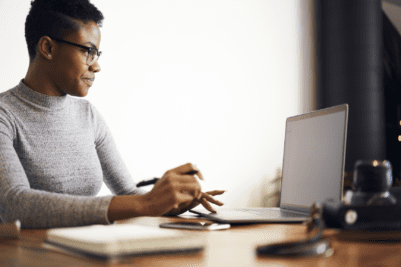 Sifting through search results to find just the right research article takes time and attention. To keep track of the good articles you find, use "My CVR Library." With "My CVR Library," you can save relevant articles and find them quickly when you have time to read them. "My CVR Library" also allows you to organize articles by project or topic.
Follow the video and steps below to create a "My CVR Library" folder and start saving your own collection of relevant articles.
Video instructions
Steps for saving articles in CVR Library
Login to VictimResearch.org.
Create a search in VictimResearch.org/library. (Check out the CVR Library search tips to make sure you're finding all the relevant articles on your topic!)
To save articles in your results, click the "My CVR Library" link in the teal banner menu, which you can find at the top of the page on the right-hand side. If you don't see the "My CVR Library" link, go back to VictimResearch.org/login to confirm you are logged in and can access custom CVR Library features.
The first time you click "My CVR Library," you will need to create an account on EBSCOhost. "My CVR Library" is part of EBSCOhost, so this feature does not know your VictimResearch.org login information. You can create an account using the same login information, or completely different login information.
Once you create an account and login to "My CVR Library," you will be redirected to your search results.
While scrolling through results, click the folder icon next to article titles you want to save.
View your saved articles by scrolling to the top menu and clicking the Folder link. The icon has changed to look it is has papers inside it.

Read an article description by clicking the magnifying glass next to the article title. Open the full text article by clicking HTML Full Text or PDF Full Text.

Create custom folders in "My CVR Library" to organize saved articles by topic or project. In the left-hand menu, scroll to My Custom and click New to create a folder.

Chose a distinct name for the folder and add a description so you remember how these articles are related.
When articles are no longer relevant, you can remove them from your folder by selecting the checkbox next to article titles and clicking Delete Items. (You can always find the article again by searching the title in CVR Library).

If you have any questions about setting up "My CVR Library," please email the CVR Research Librarian!
Other ways to save articles
CVR's partner library VAWnet allows you to bookmark articles related to gender-based violence, so you can always find your most-used articles. Create a free account and start organizing and sharing your own custom library collection.
Google Scholar offers a My Library feature for saving relevant articles while searching.
Tags:
keeping up with research
,
personalize
,
saving articles
,
search tips
,
sharing
,
subscription journals
« PREVIOUS
NEXT »