Library
»
Learn with the Library
»
Welcome to CVR Library!
Welcome to CVR Library!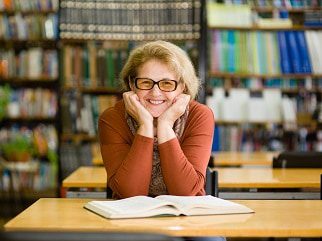 How can CVR Library help me with victim services work?
The Office for Victims of Crime Vision 21 initiative identified the need for an evidence base to support victim services practices. However, linking research to practice presents many challenges. Research is often written for an academic audience and service providers are rarely trained to decode research concepts. Also, buying peer-reviewed articles adds up, and free research reports are scattered across many websites. To address these challenges, Center for Victim Research (CVR) Library offers tools to make research more accessible!
Searchable Collection
CVR Library collection is an easy-to-use search tool for finding research about all types of victimization and victim services. The collection contains both free research-based materials and subscription peer-reviewed articles. CVR Library is regularly updated with materials from CVR Research2Practice network and other authoritative online sources.
Download the Searching CVR Library Collection Features flyer for an overview.
Browse our annotated bibliographies for a selection of articles and reports that include research about human trafficking survivors or culturally relevant programs.
Have a report you'd like to share?  Send it to us!
Search Tips
CVR Library blog, Learn with the Library, includes tip sheets with recommended search terms on specific topics, steps to build your online search skills, and questions to ask about a source's bias and credibility. When you search CVR Library collection, apply these strategies to find more relevant results.
Want tips delivered to your inbox?  Sign up for CVR monthly newsletter.
Library Tour Video
Personalized Assistance
In addition to locating research on your own, CVR Library staff can help you craft searches, locate relevant resources, and grow your online search skills. Whether you need statistics to bolster your grant proposal or studies that identify effective practices in your service area, CVR Research Librarian can help you locate existing research.
Have questions about locating research for your program?  Ask us!
We look forward to working with you!
Tags:
askalibrarian
,
database search
,
search tips
,
subscription journals
NEXT »