Library
»
Learn with the Library
»
How To: Find Existing Research Instruments
How To: Find Existing Research Instruments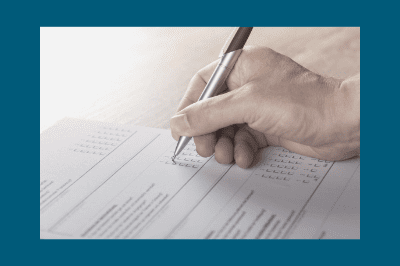 One of the goals of the Center for Victim Research (CVR) is to make resources related to victim services research and evaluation easier to find and use. As many victim service programs have already developed logic models and research instruments, CVR started a searchable collection of existing tools, which is available on the Collecting Data page.
By searching this collection, practitioners can locate free survey texts, focus group protocols, questionnaires, interview guides, and logic models. These tools are related to measuring victimization, crime reporting, victim needs, victim outcomes, victim satisfaction, and other topics. One special feature of the CVR instrument collection are the cover pages that accompany each tool, which describe the background and the intended purpose of the tool. These tools and their cover pages can help practitioners develop their own instruments and begin planning a needs assessment, gaps analysis, or evaluation.
The video tutorial and tip sheet below provide search tips for navigating the collection:
Video Tutorial
Tip Sheet
Submit a Tool
Have you developed a tool or logic model you would like to share with the victim services field? Fill out an instrument cover page available from the Collecting Data page and send it to us!
Tags:
focus groups
,
instruments
,
logic models
,
protocols
,
research tools
,
search tips
,
surveys
« PREVIOUS
NEXT »