Library
»
Learn with the Library
»
April 2020 Virtual Journal Club Session
April 2020 Virtual Journal Club Session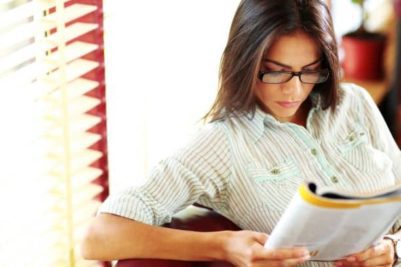 Welcome to the Center for Victim Research Virtual Journal Club for April 2020. (Learn more about the journal club and sign up to join us!)
Article
For this session, our theme is Cybervictimization and Virtual Victim Services. We read:
"Digital poly-victimization: The increasing importance of online crime and harassment to the burden of victimization" by S. Hamby, Z. Blount, A. Smith, L. Jones, K. Mitchell, & E. Taylor. Journal of Trauma & Dissociation, 2018, vol. 19 no. 3, 382-398. (Abstract)
Search the CVR Library for digital poly-victimization to find the full-text article. Let us know if you cannot access the article.
Quick Tips on Reading Research Articles
Research articles typically follow a similar format: Abstract, Introduction, Methods/Procedures, Results, Discussion, and Conclusions/Implications (more details on these sections on the following pages). Some researchers suggest starting with the abstract and discussion sections, followed by the introduction. Reading an article in this order can clarify the study's purpose and findings, before focusing on the more technical results and methods sections.
Look for phrases like "we hypothesize" or "a goal of this study was" that alert you to the article's main points.
Review charts and diagrams closely for results.
Ask yourself questions about the researchers' approaches and their interpretations of results. For example, what was the scope of the research questions, and did the methods include diverse participants? These inquiries can help you think about how the results might apply outside of the study sample.
Take notes as you read and look up terms you don't know. The CVR glossary can be a good starting place for definitions of research words frequently used in victim research.
Discussion
Discussions on this post will be open from April 27-May 1, 2020. Login to VictimResearch.org and return to this post to add your comments below.
Twitter Chat
We hosted a Twitter chat with Dr. Sherry Hamby on Wednesday April 29, 2-3pm EST. Catch up on the conversation!
Discussion Prompts
Respond to any or all of the following prompts and add any other reactions you had while reading this article. Throughout the week, come back to read and respond others' comments.
What surprised you or resonated with you from the "Digital Poly-victimization" article?
How is the population studied in the "Digital Poly-victimization" article similar or dissimilar to the victims you work with (or that you research)? How do the findings relate to your current practice?
 The "Digital Poly-victimization" study involved several different measures to examine the impact on victims; what did you find noteworthy about those measures?
Looking at the Strengths and Limitations and the Research and Clinical Implications sections of the "Digital Poly-victimization" article, where would you like to see the research go from here?
What are other types of digital victimization do you think should be studied? Which online services or interventions would you like to see evaluated?
Tags:
discussing research
,
journal club
,
keeping up with research
,
reading research
7 responses to "April 2020 Virtual Journal Club Session"
« PREVIOUS
NEXT »